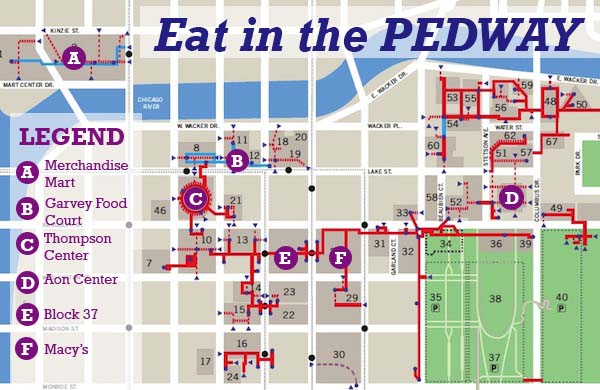 You have probably ventured down Randolph street, or took a stroll along the river walk but how familiar are you really with Lakeshore East?
There is a host of new construction happening in the downtown area right along the lake you may not be taking advantage of. Minghin, a local favorite for lovers of dim sum, opened one of it's newer locations quietly tucked away between Columbus Dr and Lakeshore East dog park. connected to it are a host of businesses and a Mariano's, making running last minute errands after work easier at this one-stop shop enclave.
Lakeshore east includes other hidden treasures such as the vast array of eateries underneath the Prudential Plaza. Whether you work in the Prudential building or in the surrounding area and want a change of taste besides the countless McDonald's on every downtown corner, you'll want to explore underground on your lunch break and see what freshly prepared foods you can find from businesses like Market Creations, ROM and more along the Chicago Pedway System.
In addition to endless eateries, Millennium Park, and the Lakefront, Lakeshore East is in The Loop, easily accessible to all the entertainment you could want from downtown and only a short walk, taxi or L ride away.